January 2014 - Volleyball starts the year off
Busy 2014 is almost behind us - and what better way to end it than looking back at what the year has had to offer.
So in the coming days, I will try to post a page per month from my travels (read WORK!) over the past 12 months and post some of the images that I think are worth remembering the year by.
We start from January and straight to work on the 2nd of January - and the location of years first visit was Poprad in Slovakia and Finnish Men's Volleyball National team attempting to qualify to the World Championships later in the year.
Memories start from the drive from Poland to Slovakia and battling through some mountain roads during holiday season, with 1000's of Polish people heading for ski-holidays.
And a hotel room where the bed was made for Hobbits and the dog in the neighbouring room barking every night.
The tournament went great from team Finland and in the end they celebrated the qualification to World Championships before the last ball was struck in the final game against the hosts on Sunday evening in Arena Poprad. Nice arena, with good lights - and what is important in tournaments, a shopping mall with restaurants next door!.
Honestly the year, photography and sports-wise - could not have gotten a better start, a Finnish team making its way to the World Championships… even at the time I think I mentioned that the coming 12 months would have a LOT to live up to, if this was how the year started.
Otherwise January offered the normal events that come around this time of the year, BBL Cup Final at the NIA, NBA London games at the O2, Birmingham City Ladies FC starting their pre-season training.. and the usual mix of covering English soccer and BBL basketball, so in my terms a month with very little traveling outside of UK.
So here are five images from the January 2014 - that show how the year started from photography point of view for me.
1 - Finnish National Volleyball team gather for a team picture to celebrate winning spot in World Cup 2014 !!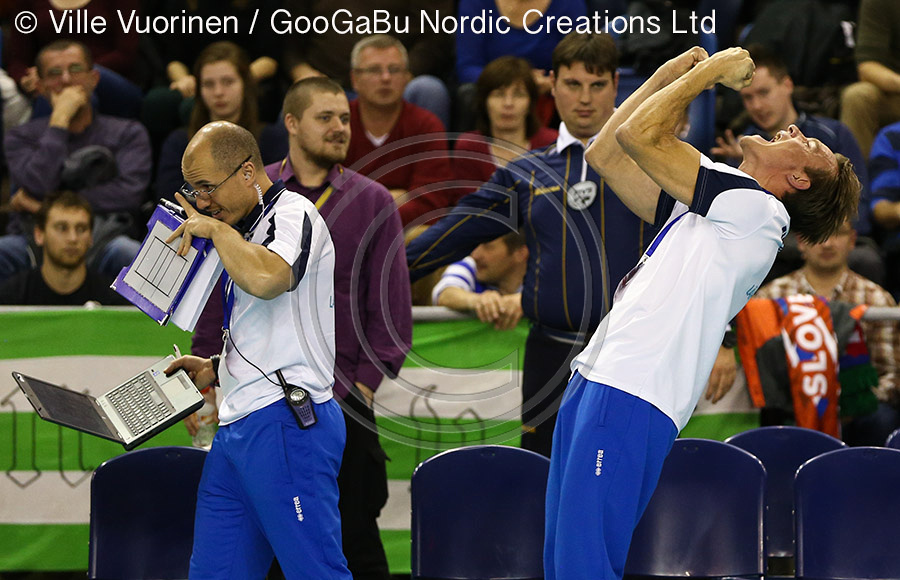 2 - Head Coach Tuomas Sammelvuo roars after Finland clinch the point needed to qualify for World Cup 2014.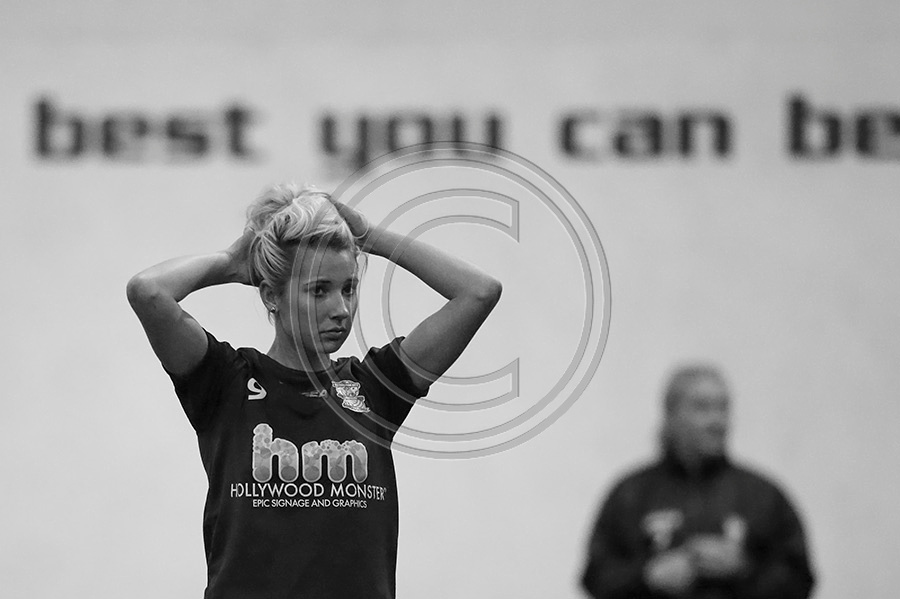 3 - Kirsty Linnett at Birmingham City Ladies FC pre-season training in late January.
4 - Charles Smith and Drew Sullivan - two BBL legends, faced off yet in another Cup Final.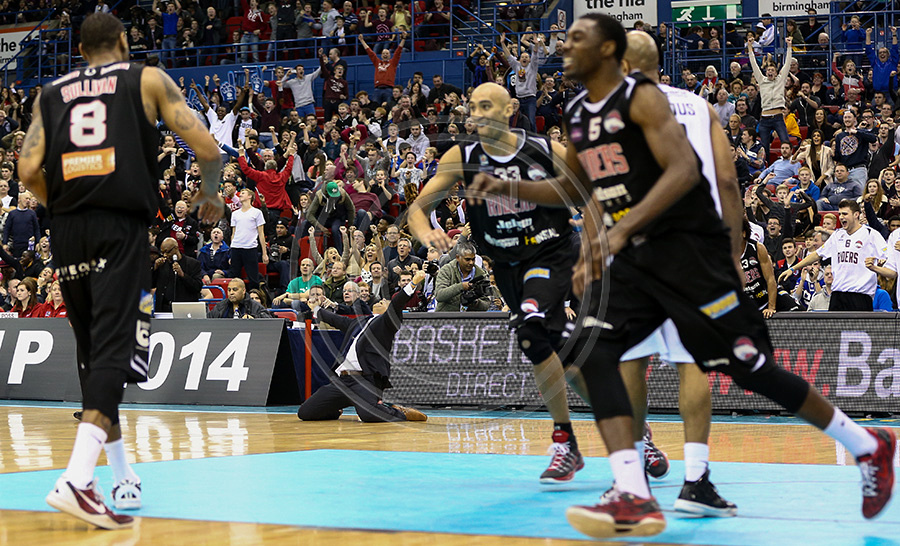 5 - Leicester Riders coach Rob Paternostro celebrates his teams BBL Cup 2014 - win in front of an almost sell-out NIA.