Latvia - and EuroChallenge game with Joensuun Kataja, fifth away game of the season with the team!-
Early morning wake-up at 3am on Sunday, catching the red-eye to Frankfurt and then to Riga - it tells you something about my travels as I thought that this was going to be my first visit to Latvia. But as I got to the airport, I realised that I have been to Latvia before - couple of years ago I was in Riga for Latvia vs Finland basketball game. Hmm - funny how the memory fades and travels all just blur into one continental pot.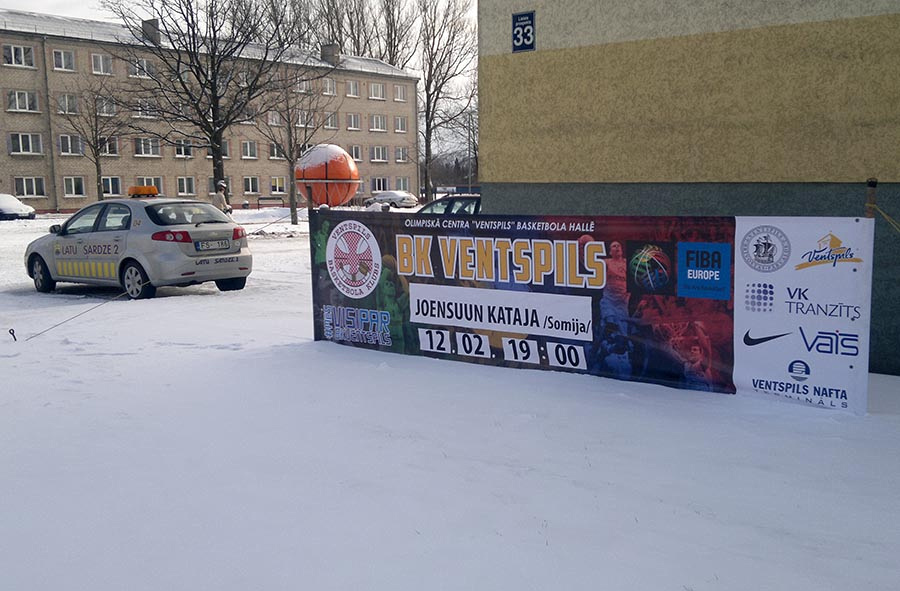 Hire car from the airport and then drive through a blizzard to Ventspils - about 2 hour drive on the pot hole filled motorways. For my UK based friends, the snow didn't stop traffic here.. even if we had few inches of it and all roads were white with snow. ;-)
Arrive to Ventspils - find the guest house, and lets just say that after the last two trips (Romania and Turkey), the standard of accommodation has fallen considerably. I have a portable heater in the room, which just about heats the room where the bed is, but the room with the table, sofa and TV.. well, I keep the door closed there and only go there in my outdoor clothes. One good thing about the heater - it was handy for heating up my pizza that I bought from the local RIMI.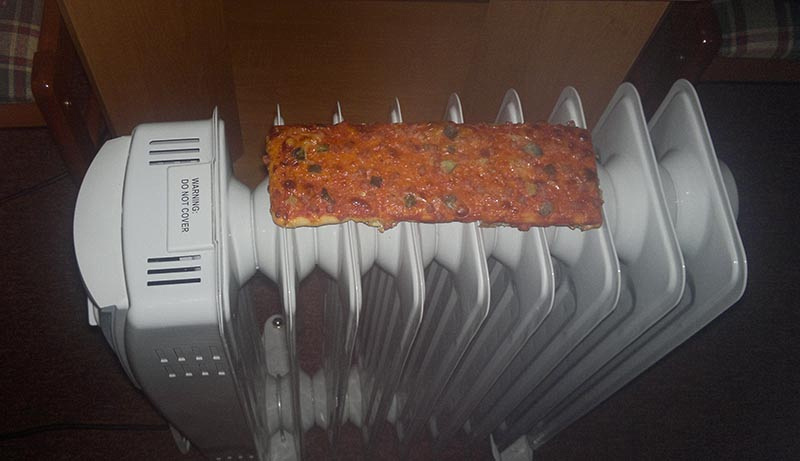 Never judge a town/city from the way it looks on Sunday evening - that's something I've learned in my travels. And this town.. Sunday evening is.. well, during my 2 hour walk, I might have met about 10 people on the streets. And I didn't find anything that looked like a restaurant that was open.. yes, my own stupidity of not checking place online before!!
Luckily the RIMI was open so I got some pizza to heat on the radiator and some drinks. Evening was spent watching streams of Simpsons and Family Guy on the laptop.. the local TV didn't inspire me too much, there was a show where they measured women's bra sizes.. but it was all in some foreign language so didn't bother with it.
Monday - first to have breakfast (I seem to be the only person staying here) - the owner doesn't speak English, so little communication issues, but we survive and I get something to eat. Then a little walk to the beach (wrong time of year!!) and then to check out the basketball arena, off to Narvessen (that's one for all the Norwegians!!) for a polse-menu!!
Basketball seems a big thing in this town, and with the posters all over the town - they know there is a game over here tomorrow evening. Even the cows seem to be fixed on following sports in this town.. as one of the pictures shows.
Kataja only arrive to Ventspils later on today, but I'll head to their evening training and do the usual rounds of pictures and video interviews. And if time allows, maybe I'll get a chance to grab a bite of something hot to eat tonight... although the teams training times often get in the way of that.
So far so good in Latvia - and Ventspils which is a city full of big empty houses.. which might be occupied and lively during the summer season when the beach might be more hospitable.
For now - over and out from here.. more to follow later :-)