Romaniei Cup Final 4 - Champions 2014 Energia Rovinari !!
Two days, four games - it has been another good trip to Romania, and the Cup winners are Energia Rovinari - despite scoring only FOUR points in the opening 12 minutes!!
First game of the day saw the hosts Asesoft take a comfortable win over Pitesti - in a game that never really got going. And after shooting 23 times and missed from downtown in the Semi-Final.. it was fitting that the first shot from downtown went in today.
Finnish player Gerald Lee top scored with 21 points for the home team - and his thoughts of the Cup weekend on the video interview.
Final was a noisy affair - with both sets of fans keeping the photographers ears ringing through the 40 minutes. In the end, it all came down to couple of free throws .. which according to one 'expert witness' on court side should not even been awarded.
And before you start to think that I am saying myself to be an expert.. No - this person really DOES know what happens on the court!!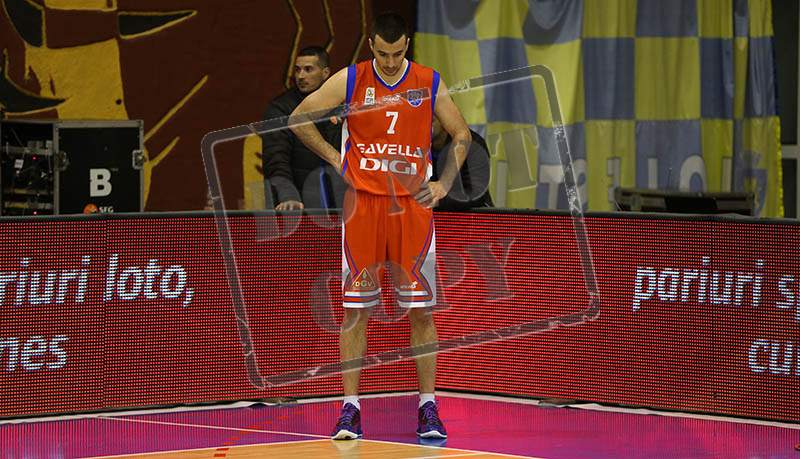 Still Energia Rovinari celebrated in the end - and the lowest placed team in the Final 4 took the Trophy home with them. Asesoft will think on this weekend as they slowly prepare for the play-offs, where in the first round they will face Energia Rovinari!!
And what else would you want from a Final game - except few nice celebration images!!
So I leave you with these pictures, and get my four hours of sleep before heading out to the airport and catching an early bird flight to Birmingham via Frankfurt.. and straight to Women's FA Cup action over there.
Thank you once again Romania - it has been great to cover couple of more games here, and meet some old friends (not that I am saying these friends are old.. but you know what I mean!!)
Until next time.... vă mulțumesc și la revedere !!