​Last weekend I was privileged enough to travel with the Birmingham City Ladies FC to their UWCL semi-final 2nd leg in Tyreso, Sweden. Here are few random thoughts and couple of images from the journey and game in Sweden!
Covering sport is something that I love to do - and feel very lucky to be able to call my job! And it isn't always the BIG occasions like World Championships or Olympics that necessarily are the greatest events to cover. Even if they have the high profile and big shots competing there with their cameras.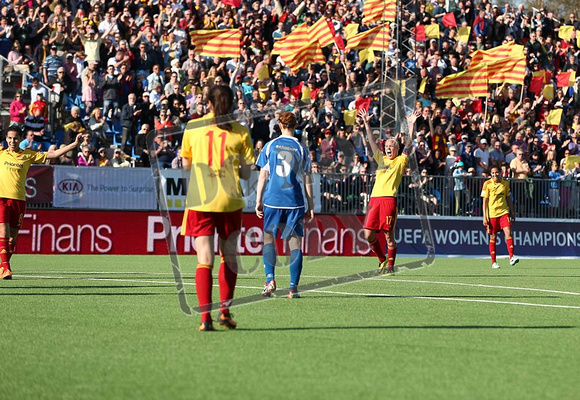 Often for me it is the sports where I can somehow relate/interact with the players whom I photograph, and Birmingham City Ladies FC is one of those clients for me. I have been covering their games for the last 5 or 6 years now, and as well as capturing some momentous occasions on the pitch - I have been granted access behind the scenes as well, and it is these images that often stay between myself and the club/player in question, that make photographing so rewarding.
On the most recent trip to Sweden, it is true that the game didn't go the way the club would have wanted - and defensive displays do challenge photographer in me to look for other ways to cover the game than the usual celebration images after scoring goals. Some of the best images this time came during the 'off-time'. And perhaps I got to know something more of the personalities behind the players as well - and for me, that in some ways gives an extra insight to the players and it is nice not to just think of them as players on the pitch - but also as someone you can have a nice chat after the game, etc. Although in one way it also makes my job a bit more difficult, as I do share the coach/plane back with the players - and am sure to hear about it if there is something 'wrong' with an image I have published ;-)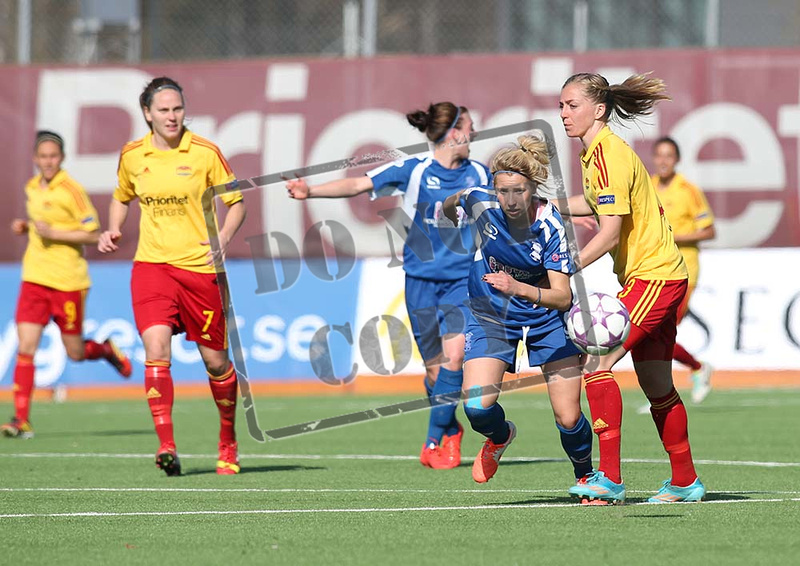 Here in this Blog entry you will see few of my favourite images from the pitch during the game - my favourite image must the one of Tyreso FF captain Caroline Seger lifting her arms up in the after the final whistle with the background of Yellow&Red flags of the fans in the stands. One of those images that for me will go into the archives and always be shown to new potential clients when pitching for work covering Women's football!
Another image is of Tyreso FF players Seger and Klingenberg trying to get the attention of Birmingham City's Mel Lawley after a tightly contested ball - although Seger ran more to hold Klingenberg back in the situation!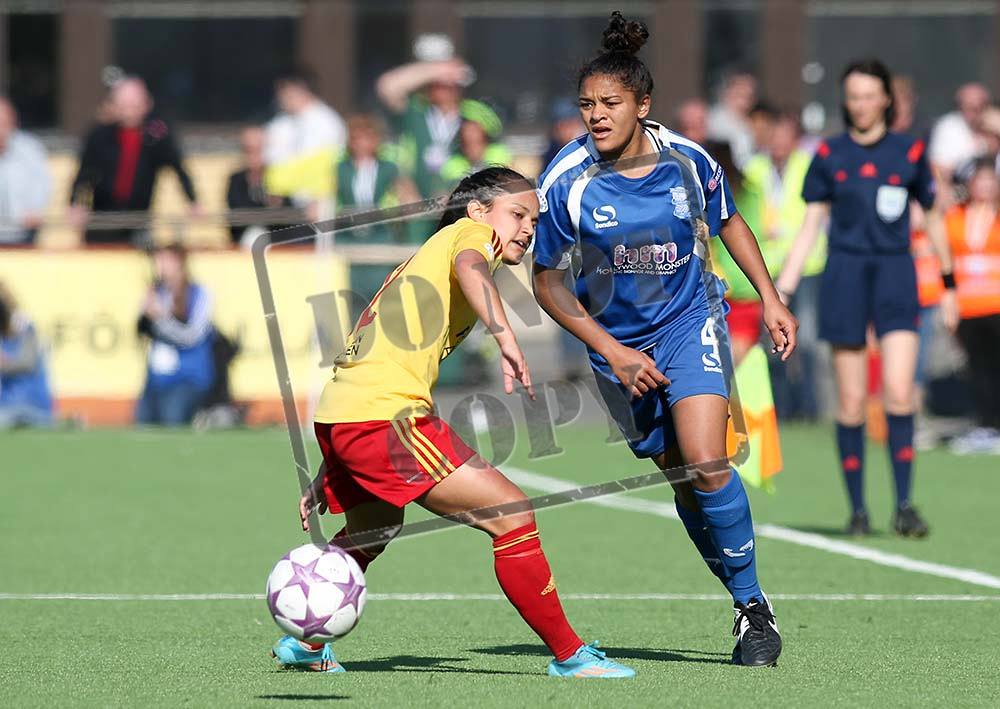 Hopefully you will enjoy these images - and sorry for not sharing a full gallery of 100's of images for your enjoyment, but knowing the players.. they would just snap the good ones for their profile images without telling me :-)
It is after capturing images like this, and sharing a journey like this with the team - that I am often reminded why I love my work.. and as some wise man once said "Find a work that you love doing, and you never work a day in your life". Perhaps that is where I am at this very moment...