Not maybe the real first day - but first day of the non-stop action for me!
Thursday saw my first day of the Olympic assignment in Stratford, an early morning departure from home at 6am - beating most of the traffic as M25 tends to only get grid-locked westbound on the section I drive at. Dropping the car at Epping tube station - and catching the Central line down to Stratford (25 minutes). Walk all the way around Westfield to the Media Entrance - 200 meter queue to the security screening and catching the Media transport to MPC.
Pick-up the Photo-vest - all the lockers are gone (so who's got two, give me one!) ... so this meant a long day dragging my two bags with me around the Olympic Village, note to self : Take only one bag tomorrow!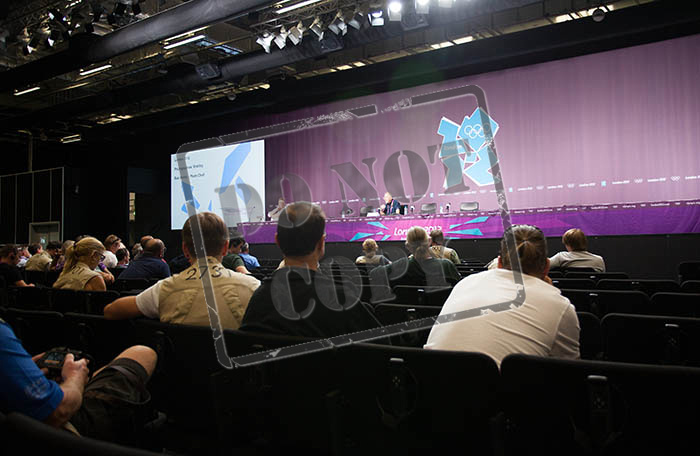 3G signal seemed to be blocked at the MPC - and only worked outside of it.. interesting. Met with the journalist from the newspaper I am working for - and of course not forgetting UK's leading basketball photographer Mansoor Ahmed! So all in all productive first few hours at the MPC - after a lovely photo-brief it was time to head to the Athletes Village for a quick interview/photo session with the Finnish Shooting team. More familiar faces over there - quick edit of pictures and then leaving to check in at the Hotel where I stay for the next week or so.
Despite spending a day in the Olympic Park - I still haven't seen the 'front' side of the venues.. all I have traveled along are the staff roads and Media places.. maybe at some point I get to see what the public see once they visit the park..
Journey from Stratford takes around 35 minutes to the Hotel - near a service station along the M11 (I think that's the right road??) Room is nice size, good shower and internet works.. what else can one ask for.
Yes - there are little things that would be nice to have ironed out in the journey to the Park and at the Olympic Park itself - but in general it went OK.
No idea yet whether I will be covering the Opening Ceremony on Friday evening - funnily enough I am not too bothered about it either. If I get to go, GREAT it will be once in a life time opportunity/experience, if not - well, I'll probably watch on TV somewhere and enjoy a relaxing evening.. On Saturday the first competition I'll be covering will be fencing.. so something new to discover..