Apologies once again for posting yesterdays 'story' quite late into the afternoon - silly athletics stealing my morning time :-)
Friday - very quiet in the morning from the journalists side and no idea what they want me to cover today, but still off to the MPC I travel in the morning, and despite TFL telling us that Central Line is suspended.. my train passed through without an incident. So back to Stratford and the Olympic Park..
First thing was to drop in few items for Canon to have a look at - and then to editing some images and few little bits by the press table. Then got a call to go to yet another 'secret' press session which I can't talk too much about. And just when you thought you were prepared to shoot from an angle that leaves sponsors feeling cold.. they change the system and place where we take the pictures.. but before you think this is a moan, nope - they actually made the shoot better for me. Nice outside roof-top location where you could see the whole Olympic Park and have that at the background .. and before the sponsors pushed some of their items to the high jumpers hands.. I had the pictures that I needed..
Then it was time to grab a quick bite to eat - and as Westfield Shopping centre is closed to anyone except people with Olympic tickets/accreditation, it was nice and peaceful there for a change. Bit of Chicken Fried Rice for lunch - not bad at all.. and about half the price of anything you can buy at the Olympic Park.. I think a bottle of Coke is about the same price as my lunch :-)
Reporter then said that they have nothing else they need pictures of - so I had the afternoon for myself. First off to shoot the second half of England vs Pakistan in Field Hockey - mainly went for crowd images and such like.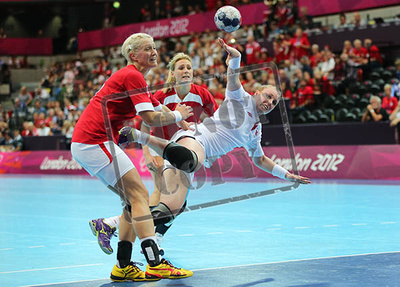 Afterwards I ventured out to the Olympic Park to snap pictures of the venues and fans - nice and easy work just to walk around and snap away, or so you think. You would think that in a mass of about 150.000 people you would not accidentally bump into people you know. Well, I did.. there I am walking all innocent and stuff.. when all of a sudden BBC sports reporter Chris Mitchell runs across the crowds with a camera in his hand and starts to take pictures of ME.. he is closely followed by Senior Ahmedas and Mr Dish N Swish :-) So there I am surrounded by the GB basketball crew who seem to be hell bent on snapping as many pictures as possible.. those who are 'friends' with me on Facebook can surely see few of the images over there.. and NO I am not going to link them from here. *hehe* But - good to see the basketball guys for a minute.. don't get to do enough of that sport at all.
Evening I decided to spend photographing bit of Nordic neighbours.. Sweden, Denmark and Norway all were in action in Women's Handball. And what brilliant games they ended up being.. both games went right to the last seconds and both had a result that put a smile on my face (Norway won their game and Sweden lost theirs). The evening at the Copper Box (or Box that Rocks) will surely be one of those that will stick in my mind as a special moment during these Olympics... best night of sports so far that I've seen/photographed.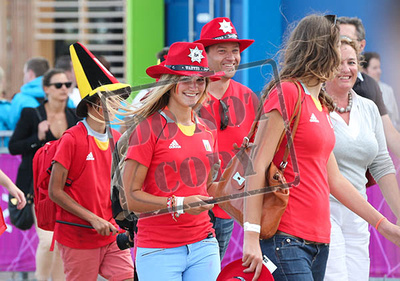 The Photo Manager at Handball happens to be from near Voss (where my wife's family live) - and as the sport seems to get very little media interest, he is always very happy to see me and we even manage to exchange few words in Norwegian.. nice to meet people like this in the smaller sports. In the bigger sports the attitude seems to be more.. rigid.
And - as the second game featured Norway - then it is compulsory for me to notify the In-Laws that I am at the game, so they can look for me on TV. And apparently I had been shown on Norwegian TV - friend of mine had sent a message through FB asking if I had been at the game, because she very much thought that she had seen me. At least she was correct, online those who seem to see me at Women's Beach Volleyball every day ;-)
Not sure if it is the fact that the games have entered their second week - but the media seems to be getting grumpier by the day. And poor old security people seem to be getting the most of it.. for some reason media doesn't seem to like that they need to go through security or follow rules over there.. cutting queues, not showing passes.. this is all becoming something I see most days (if I remember correctly it was friendlier last weekend..)
Having said that, there are humorous moments as well - in the evening as we waited for the Media Shuttle to take us to Stratford, some of us seemed to think the bus was waiting just a little too long before starting to move. So we all started to clap our hands and chant 'We Want to go.. We want to go.. Close the doors.." Nice little smile shared between MOST of the media in the bus.. the ones who seemed to get most into it were the South Americans.. and myself!
All Images are ©Ville Vuorinen - No unauthorised use of images allowed