Slow action day - but plenty of work and a long day!
Goodness know which day it is, either as a day of the week or how many days these Olympics have been going on.. but it might have been Thursday?? As said, I spent the night at home so had to wake-up rather early to depart for London and my car parking spot (and I am not telling where I park as I like to keep the place and not have everyone rushing there.. let's just say that it is handy for the Tube ;-)).
Nothing like a 150 mile drive to start a working day - Central Line working nicely today so got to the Olympic Park very smoothly, this after not experiencing any bad traffic on the M40/M25 either.. I mist be bracing myself for some terrible traffic chaos for the last week of the Olympics!
The first job of the day - well unfortunately I can't write too much about it as the paper wants to keep it slightly under wraps and not have all Finnish media rushing there, which makes sense as they want to have something unique and different from here and not just the usual stuff. One thing I can say is that trying to shoot for a newspaper article where advertisement is usually being kept in minimum in the photos.. this was one of the most difficult shoots I've had to do!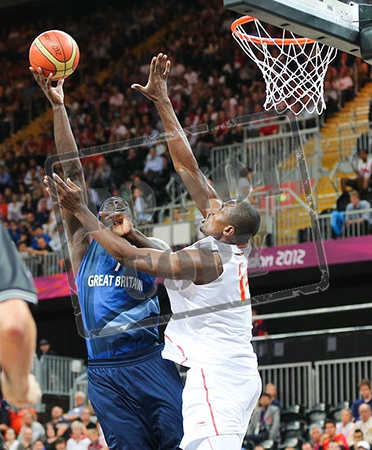 After that there was the normal stuff that we photographers are rather good at - WAITING! Especially at bigger events you end up sitting around for a long time waiting for the event to start or your interviewees to arrive. So sitting around at the Village Plaza Cafe at the Athletics Village was the name of the game for couple of hours. But that gave me nicely time to edit the first shoots pictures - the ones you could use (maybe I should have gotten in touch with the sponsor as I had some nice shots with their logo!). Small sandwich and a drink.. the usual £7 for those.. these games don't come cheap on the dining!
Next it was a photo-shoot with some of the Finnish athletes who start their action over the weekend - got some good shots of the female Pole Vaulter and Men's High Jumper - and by the looks of it I had chosen a good spot for the images as the Finnish main photo agency took the athletes there after me.. Damn copycats ;-) Once again found that the athletes are much more relaxed when talking to a photographer, than when they talk to the written press - perhaps we (photographers) are seen as less of a 'threat' as we won't be writing about the things they say.. SO... what the Finnish Pole Vaulter said.........
And that was al I was scheduled to do for Thursday - no sports as such to photograph, which just felt 'wrong' at the Olympics. So it was a question whether I would be able to be awake enough to wait for the Men's basketball games in the evening (Spain-GB and USA-Nigeria). While having dinner at McD's I did decide to go and have a go at the basketball - and once again met with Senior Ahmedas over there.. the resident Elf of the Marshmallow Arena. I think we chatted more than concentrated not the game for the first few minutes.. we also noticed a fellow photographer with some VERY different photo-gear. And let's just say that IF his photos are as good (or BETTER!) as ours. Then we should right away sell our cameras and find out where he gets his. Possibly this is one of those instances where you come to realise that owning the latest equipment doesn't always mean you get the best pictures! If you look at Senior Ahmedas' FB page - I am sure he'll post images of the peculiar camera equipment..
Game itself - not the greatest from a photography point of view (for myself), but in the last minutes as the crowd got going there were some nice crowd images to be taken - and Spain almost gave the game away to the delight of home supporters. Sometimes when as a basketball photographer I go to World's/Euro's/etc.. it is amusing to look at the ones who are there for well.. who are not basketball fans/photographers. Like last night, many of them were waiting for the USA game, but came to sit down early to reserve a spot.. so they were al talking around.. BUT then the cheerleaders (Red Foxes) came on and the cameras started to sing.. I could help but have little smile (and by the way - my Red Foxes picture is NOT from this moment in time.. but yes, I did also take pictures of them, so in the end.. am I any 'better'???)
I did think for a while to stay for the USA game as well (being a Brooklyn Nets fan!) - but the tiredness and the fact that so many photographers were squeezing into the seats. I decided that it would be smarter to start heading back to the Hotel and have an early night and go to bed at 1am.. after waking up around 4am in the morning.. it was just a short day :-)
AAH! At the end of basketball, I did decided to take advantage of CPS services here - as Canon checks/repairs equipment on 24 hour turn around and free of charge. Dropped in my MKIV for check-up and also the temperamental 24-70mm for a total overhaul. Also getting my 200mm f1.8 serviced tomorrow.. all this saves me a good few hundred £'s in the long run :-)
Long - but entertaining day at the Olympics, and just goes to show that there is so much more to covering an event this size than just snapping pictures of the action. Apart from the work - the contrast of the morning back home with green fields and tranquility (sort of like the opening ceremony at the Olympics) and the hustle and bustle of the Olympic Park, it could not have been greater.